ProSource Rebrand & Brand Book
A rebrand to celebrate the 15 year anniversary of ProSource and a new vision.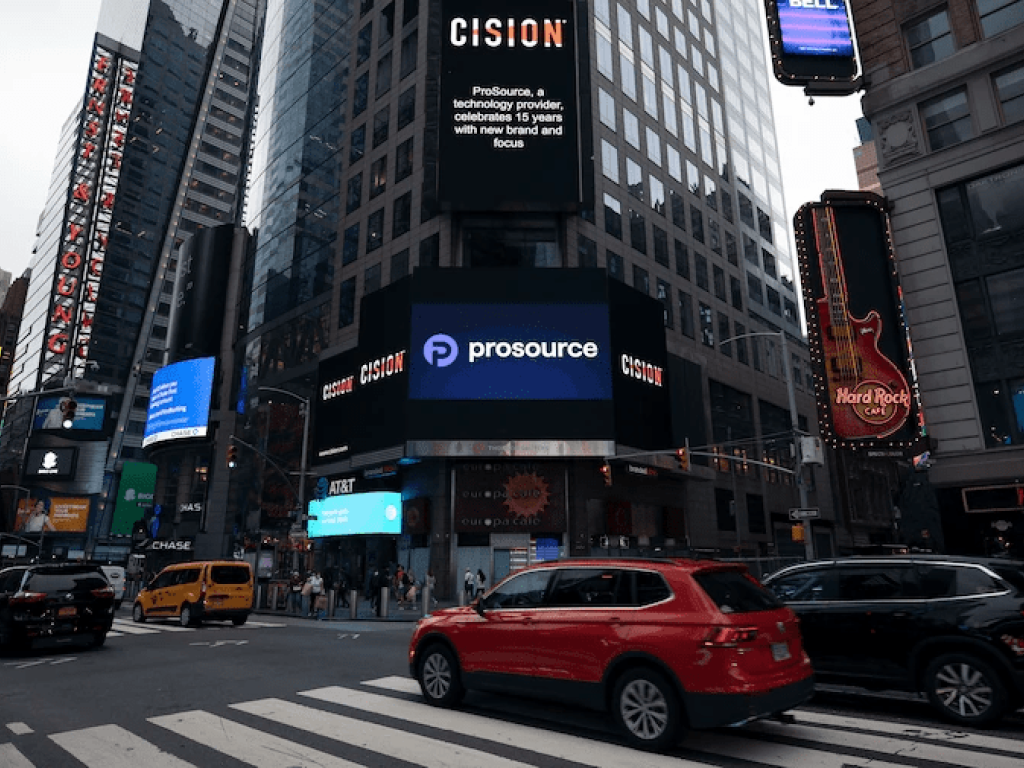 My role
Brand Designer
Graphic Designer
Tools
Adobe Illustrator
Adobe InDesign
Adobe Photoshop
Timeline
July 2021–Sept 2021
Overview
In late 2021, ProSource underwent its most significant rebrand. The brand celebrated our 15-year anniversary and it also signified a new marketing focus. Before, ProSource had been a soup-to-nuts provider for any industry. We wanted to fetch bigger, more technologically complex clients, and needed a brand that felt more premium and bespoke.
I worked with a brand designer to help us create a logo for this new era. We sent sketches and ideas back and forth until we landed on something ProSource leadership liked. Beyond this, I worked with the logo designer to create brand guidelines.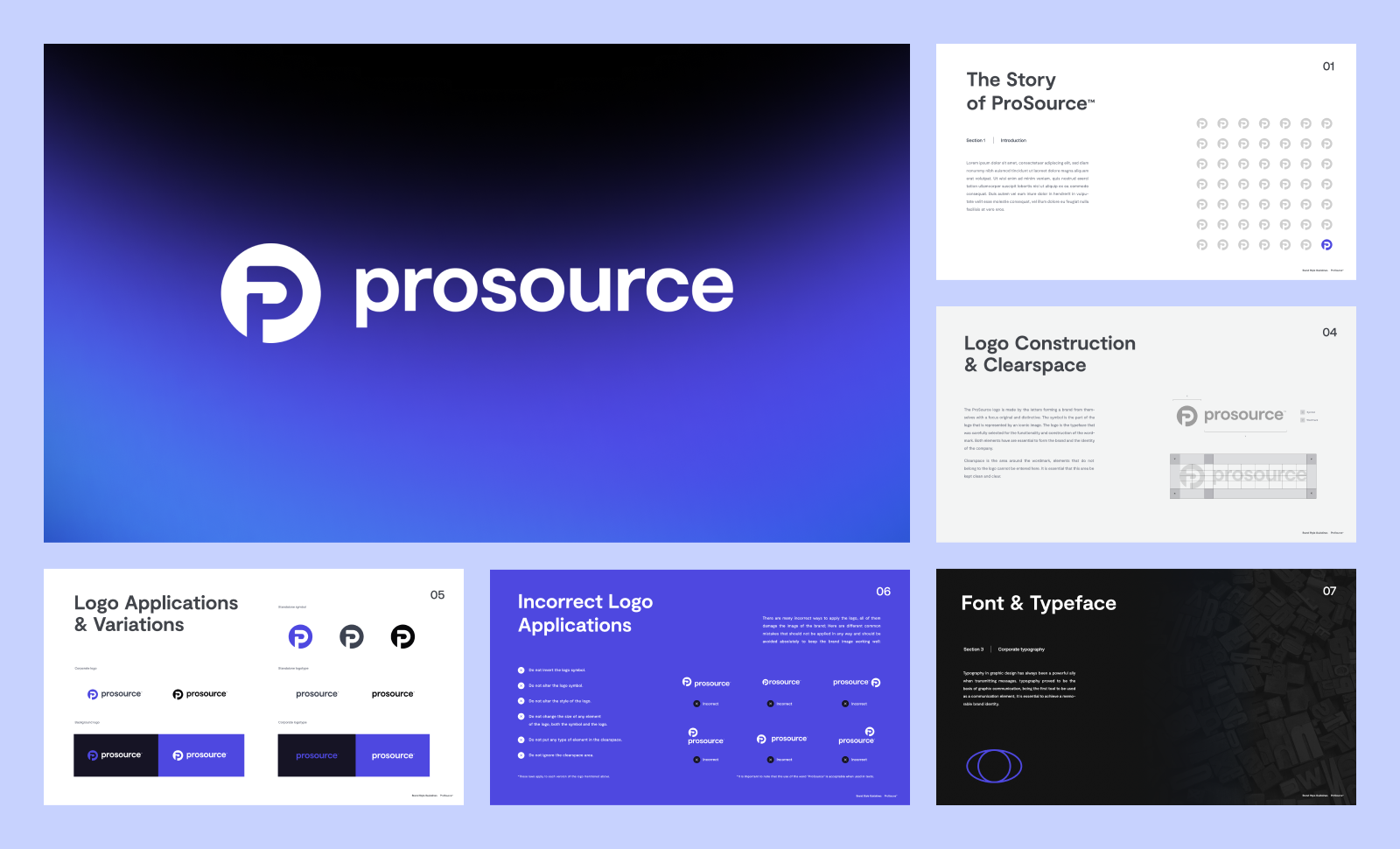 Excerpts from the brand guide, lots of detail around the logo usage and construction.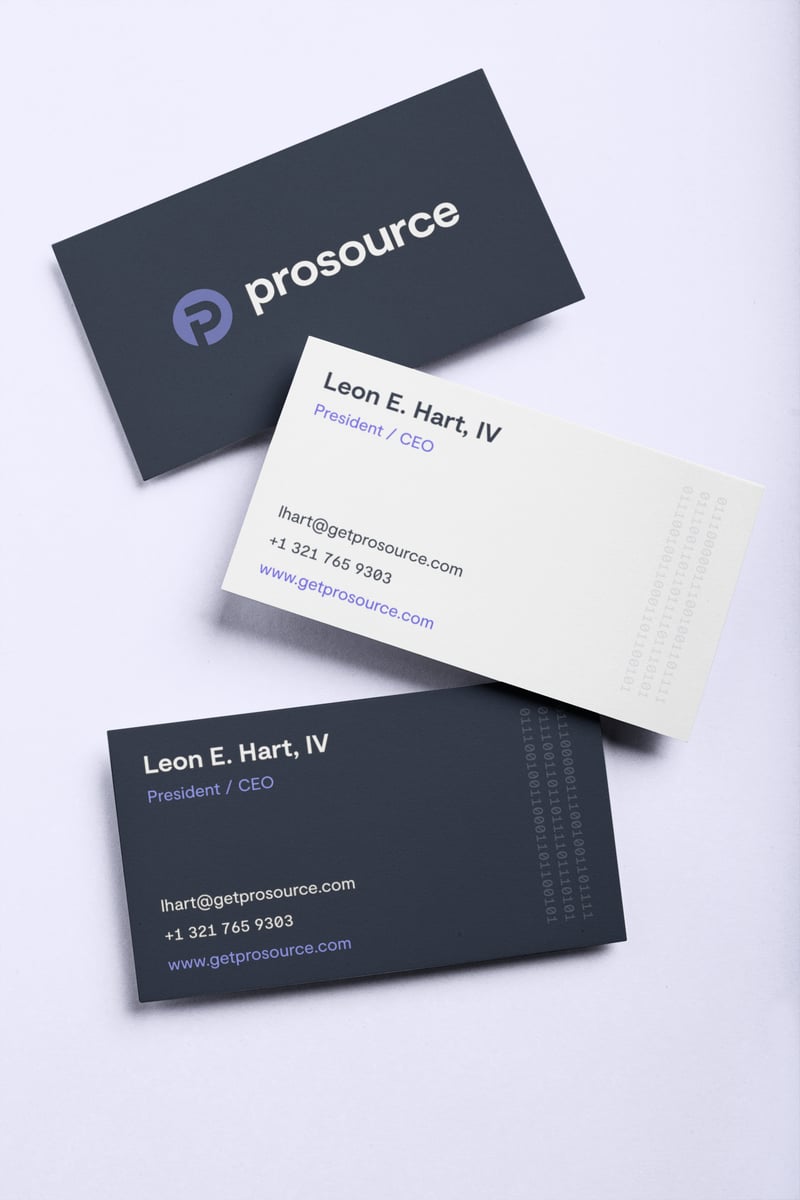 After the logo and brand guidelines were created, I began work on the other brand elements — such as colors and typography, and numerous collateral updates. The front size of the business cards has 1s and 0s on the side, it is "ProSource" in binary.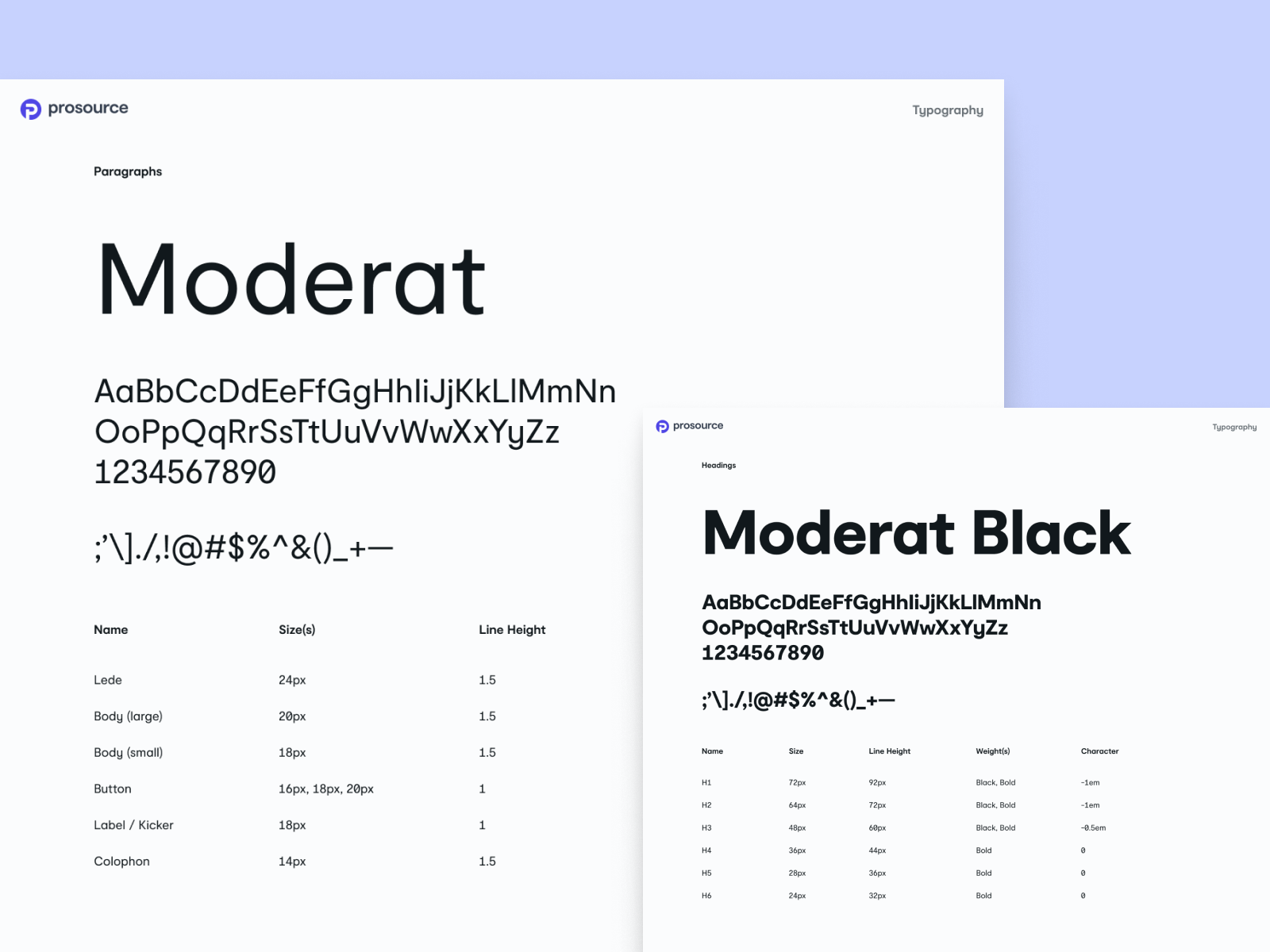 All of our collateral had to be rebranded, but I also spent time updating the structure and feel of our collateral pieces to match our new aesthetic.