ProSource Rebrand & Brand Book
A rebrand to celebrate the 15 year anniversary of ProSource and a new vision.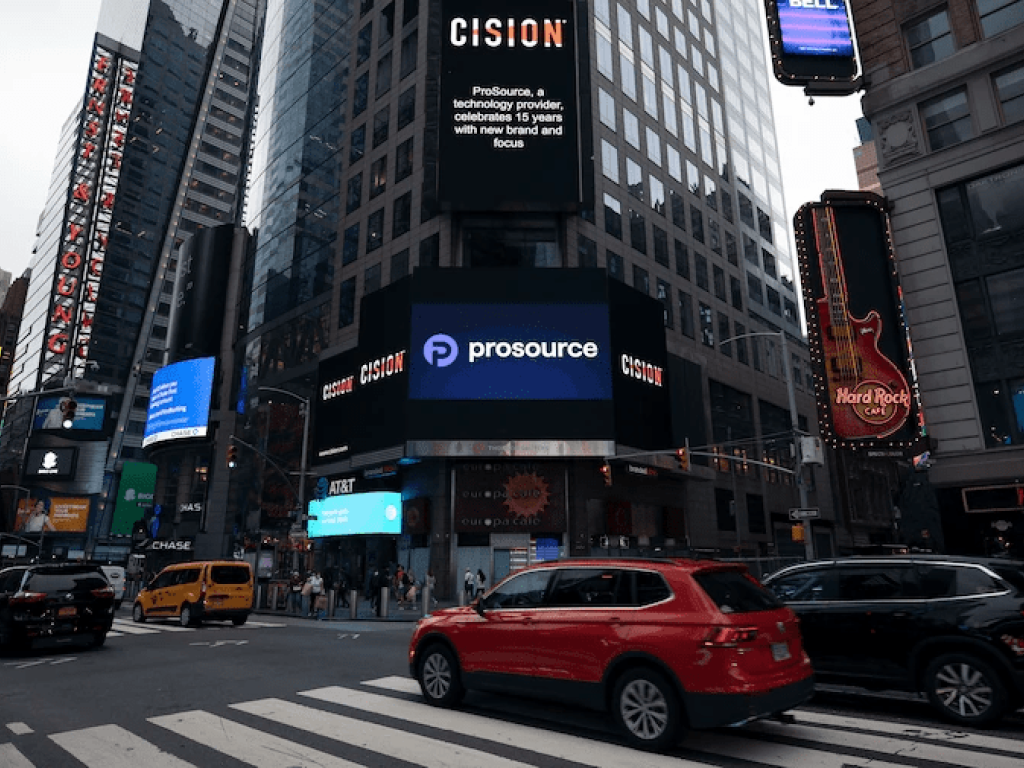 My role
Brand Designer
Graphic Designer
Tools
Adobe Illustrator
Adobe InDesign
Adobe Photoshop
Timeline
July 2021–Sept 2021
Overview
In late 2021, ProSource un­der­went its most sig­nif­i­cant re­brand. The brand cel­e­brated our 15-year an­niver­sary and it also sig­ni­fied a new mar­ket­ing focus. Be­fore, ProSource had been a soup-​to-nuts provider for any in­dus­try. We wanted to fetch big­ger, more tech­no­log­i­cally com­plex clients, and needed a brand that felt more pre­mium and be­spoke.
I worked with a brand de­signer to help us cre­ate a logo for this new era. We sent sketches and ideas back and forth until we landed on some­thing ProSource lead­er­ship liked. Be­yond this, I worked with the logo de­signer to cre­ate brand guide­lines.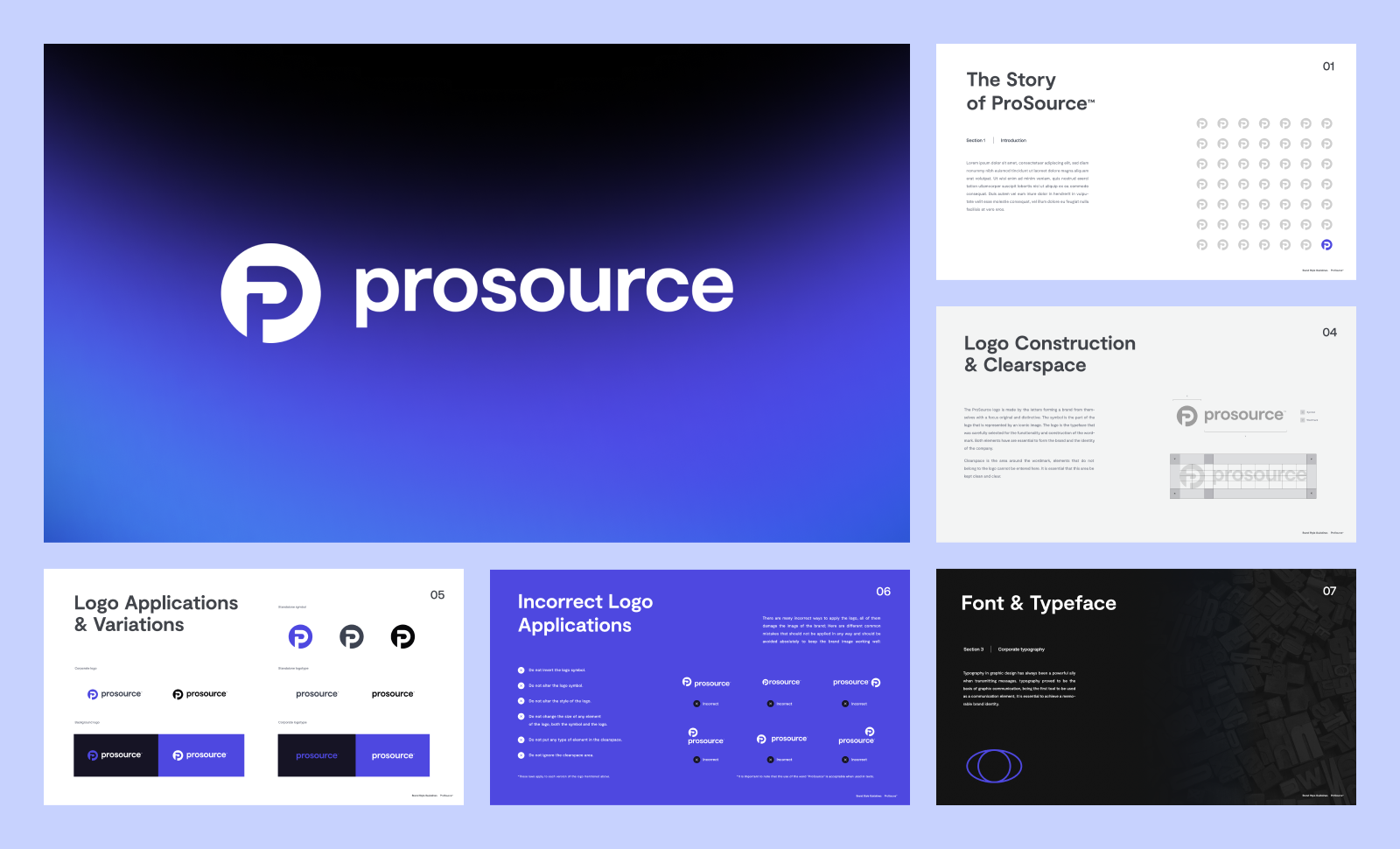 Ex­cerpts from the brand guide, lots of de­tail around the logo usage and con­struc­tion.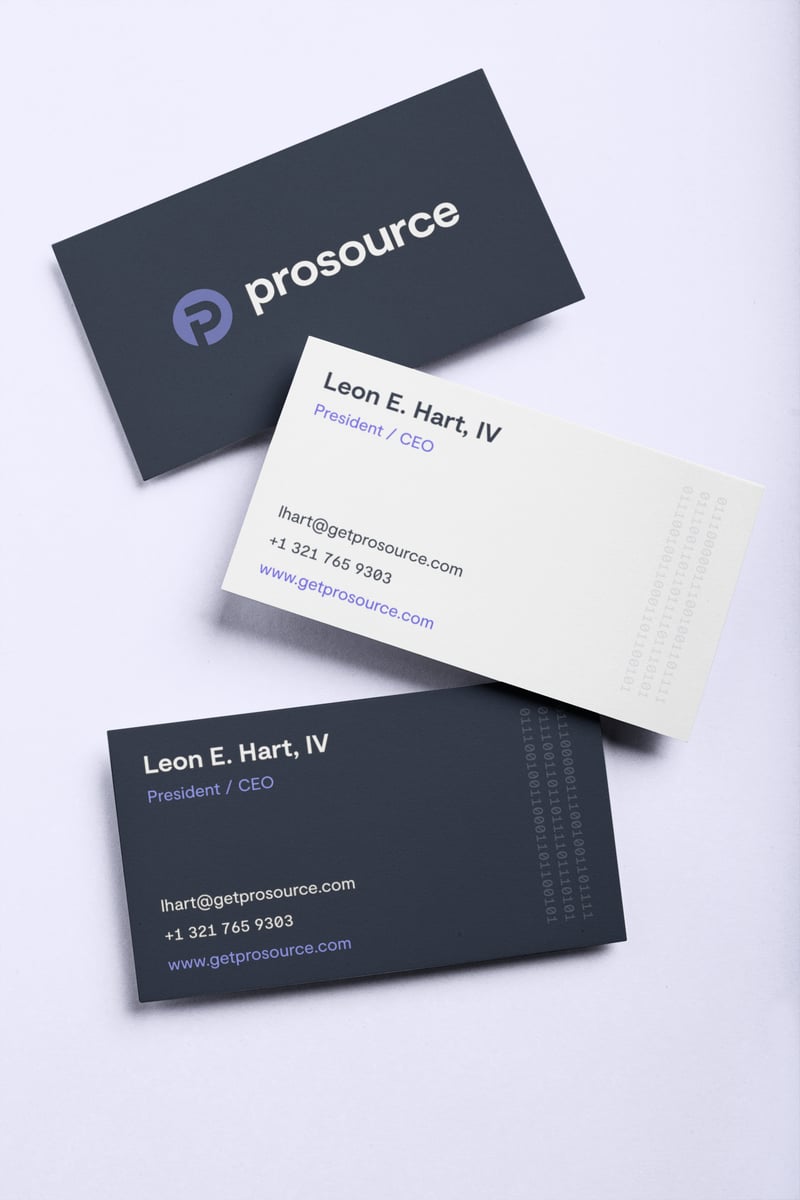 After the logo and brand guide­lines were cre­ated, I began work on the other brand el­e­ments — such as col­ors and ty­pog­ra­phy, and nu­mer­ous col­lat­eral up­dates. The front size of the busi­ness cards has 1s and 0s on the side, it is "ProSource" in bi­nary.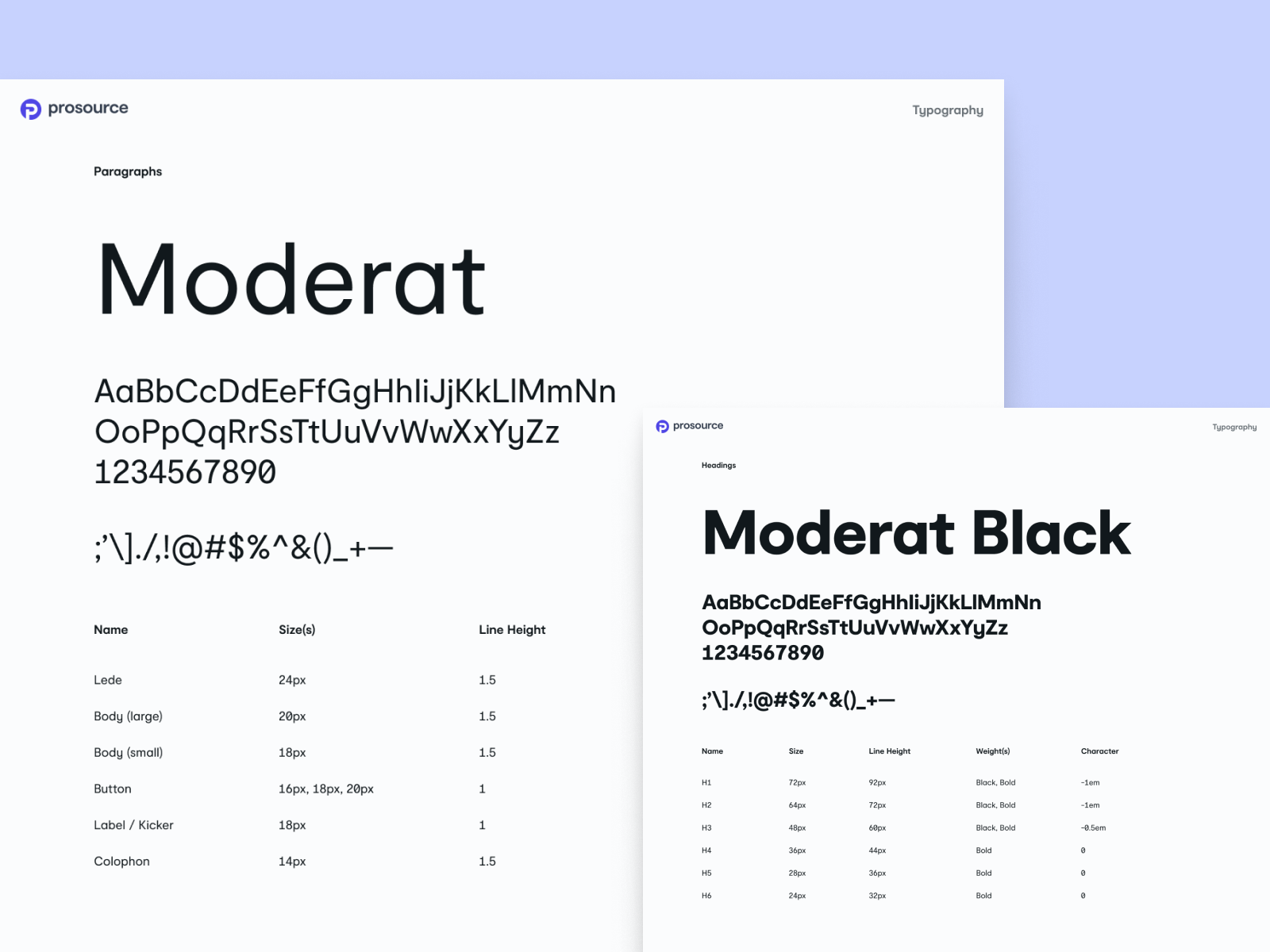 All of our col­lat­eral had to be re­branded, but I also spent time up­dat­ing the struc­ture and feel of our col­lat­eral pieces to match our new aes­thetic.